Successful Search Engine Optimization Ensured by SEO Ways' T.R.T. – Top Ranking Techniques
Our proven success in online business and marketing has given us invaluable experience in successfully creating, tweaking and improving SEO and page ranking. The all-round package is called T.R.T – Top Ranking Techniques .It combines all the latest methods and tricks to quickly boost the ranking of your business website, addressing all the relevant keywords, forging premium content and tracking the success.
A New Era of Effective Link Building Techniques
The technological advancement of search engines has evolved to the point where keeping up with all the news is becoming difficult. Nevertheless, you want your page to be at the top of the search rankings. This is where T.R.T. can help, because it involves devising a strategy and plan of action for your specific company, and employing methods that will put you ahead of the competition.
Get Succeeding With Our Content Marketing Strategy
Great content hits two birds with one stone. Interesting content and articles are more likely to go viral, attracting more visitors. At the same time, posting guest posts and press releases is a tremendous help in getting your website ranked higher in search results. Sharing and establishing an online presence will make you more recognizable, improve your brand image and get you a lot more visitors. This is exactly what SEO Ways' T.R.T. can offer you!
Want to Profit From SEO?
Target the appropriate keywords!
T.R.T. involves initially targeting low competition keywords as a means to quickly get your website up in the rankings. After that, we move on to high competition keywords, and target specific, longer, keyword phrases that describe specific products or services relevant to your company. The result – initially we secure your ranking on low competition keywords, and later on we improve search results on higher competition keywords, further boosting your business.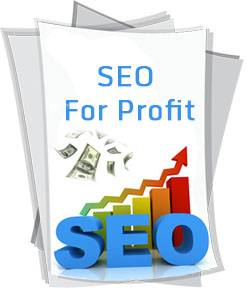 It Doesn't End at Placing the Content.
SEO Ways' T.R.T. isn't only about placing the content and forgetting about it. Our services also include spreading the word and helping you establish a social presence, with people sharing your ideas and telling others about your company. We pay extra attention to making your ideas and offers stand out of the crowd, so that it may go viral on the internet. After all – what good is content if nobody reads it!
Little Things Matter Too!
After the bulk of the work is finished, we start tweaking and adjusting your website to make sure it performs its best, and receives the best search engine ranking. In SEO, details matter, because a better page title might be just the thing to put you one search position above your closest competitor. Our expert consultants will review every single square millimeter of your website, adjusting everything for maximum efficiency.

After That, It's Show Time!
Now that everything is in place, every detail of the website looked at and optimized, it's time to launch. Preparation is the key, and with SEO Ways' T.R.T. by now you have a website that's ready to conquer the search engines, as well as gain popularity and the community's interest. After the launch, you will quickly be mentioned, discussed and appreciated by bloggers, news agencies and market analysts.
Statistics Are King.
Here at SEO Ways we believe that the only way to quantitatively measure the success of your SEO efforts is by carrying out in-depth statistical analysis. Every month, we'll communicate you and present a report discussing what we've done, and how it affected the success of the strategy. This way, we can triple-check which methods work best in your case, and make sure to use those methods more in the future.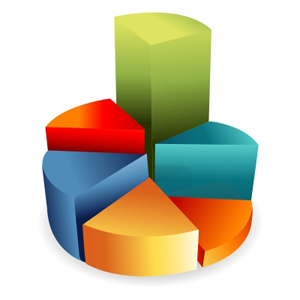 Still not sure? Have a look at the most common questions about T.R.T.